Online product selling is becoming more popular than ever. That is why the eCommerce industry needs to keep up with the latest trends.
Once a design or a technology trend appears, the competition between online stores becomes fierce. Upgrading the visual appearance of the product has become the key to successful online sales.
Even though not all products require the same design and presentation, there are some trends you might want to consider.
In order to impress your customers, you will have to focus on modern design and the latest eCommerce trends.
Whether it's improving your homepage and product page design or developing a mobile app store, you can boost your profits for sure.
We compiled a list of the best eCommerce trends that will guide your strategy in 2022.
2022 eCommerce Trends to Consider
When it comes to successful online sales, it's important to create a new perspective of the product and focus on the optimal customer experience.
Getting more potential customers will depend on how easy it is to view and buy the product. However, optimizing the eCommerce store is only half of the work sellers need to put in.
Contemporary design, as well as new technology trends, are the future of online selling.
It's a fact: eCommerce has made the shopping experience much easier and more fun. However, this fact puts company owners under pressure to keep up with the latest eCommerce trends.
Take a Look at Our List of the 2022 eCommerce Trends that Will Help You Improve Your Sales Strategy:
Upgrading the homepage and product page design. With that many competitors out there, it's important to keep pace with the trends and research what your customers might be looking for. Intuitive navigation, a focus on the right details, and a good page design will help you showcase your product in the best light.
Applying a simple but modern background on your pages. Using the right colors, shapes, and layouts on your pages will make a big difference. The main goal is to enhance the visual aspects of your eCommerce store so that your product becomes the center of attention.
Developing a mobile app for your store. Mobile apps have become the future of online shopping. It's a no-brainer: An app will increase the traffic on your website and attract more potential buyers.
Presenting the product by using 3D modeling. People who prefer shopping online want to see your product from all angles. 3D modeling gives them the option to see your product realistically. Furthermore, this option helps you build a relationship of trust and honesty with your potential buyers.
Enhancing the overall customer experience. If you want to boost your conversion rates and get more profits, your online store should be easy to follow. By enhancing customer's experience, you will make people stay longer on the website and enjoy the shopping experience.
Upgrade the Homepage Design
Your homepage should have a distinctive design. It's the first thing your customers will see.
Moreover, this page will probably make your audience think about whether they should shop at your store or not.
Research has shown that your website's design will be the main factor to determine whether people will choose to buy your product.
The main point of your homepage is to present the essence of your brand. Whichever product you're selling, this page will have a huge impact on your potential customers.
On the one hand, it should look welcoming, but on the other, it should show the quality of your product. This page can look simple but effective. In any case, the homepage should not have too many details that could distract the viewers.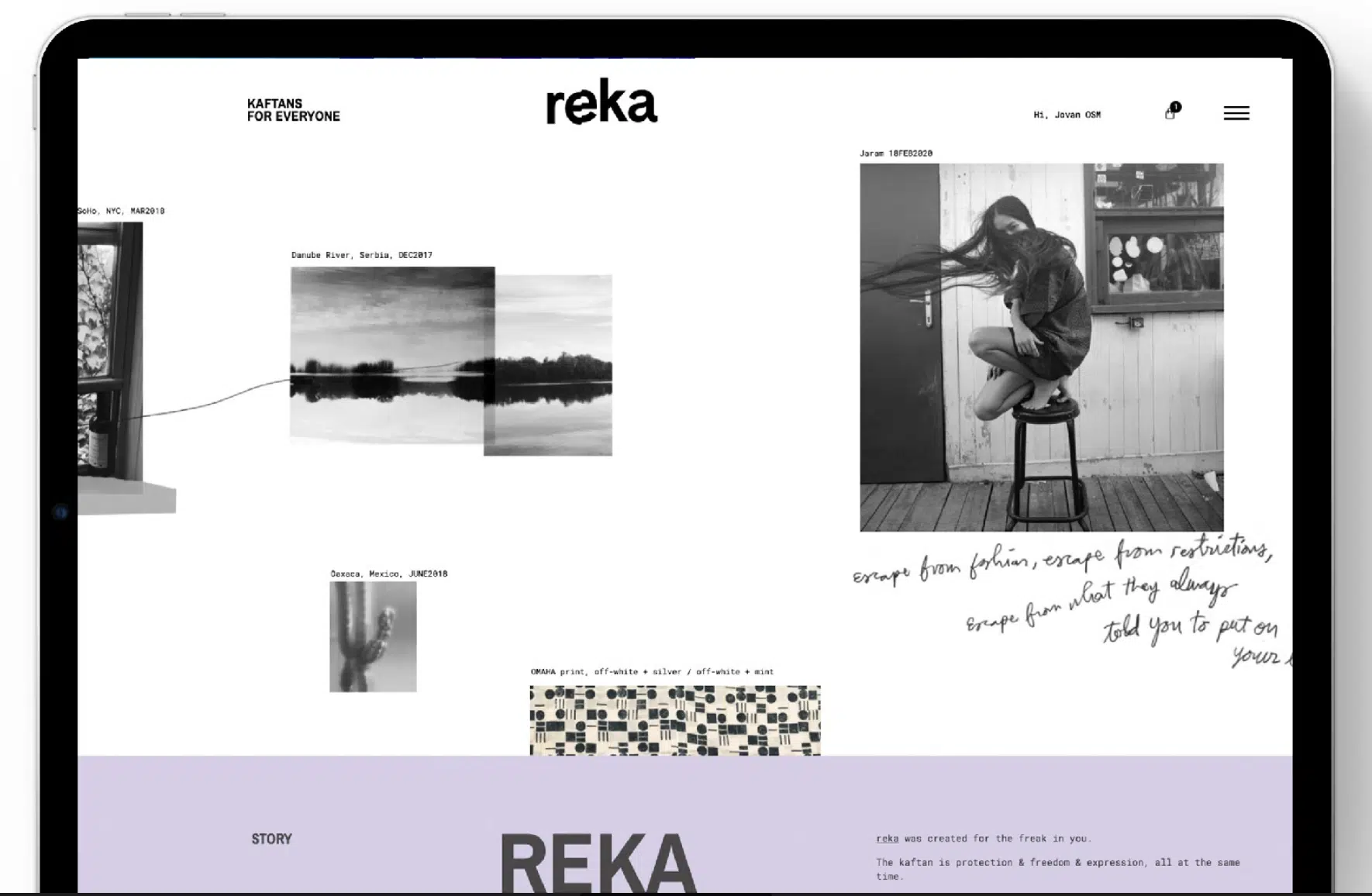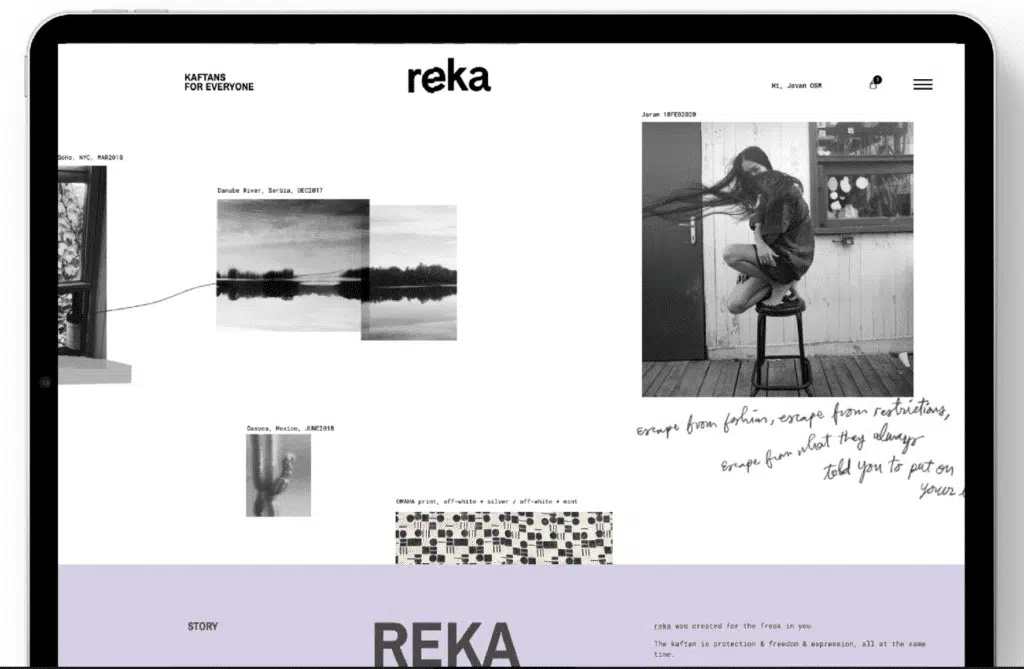 Here are some eCommerce trends you could apply to your homepage design:
Basic contact information – Not all buyers are decided during shopping. If they need to learn more about the product, they will want to contact your company. By showing your contact information on the homepage, you will say, "feel free to ask more questions."
Easy-to-navigate experience. Upon visiting your online store, potential customers could make a decision pretty fast. They will most likely decide to buy if purchasing your product takes a few easy steps.
Short description of your product. Showing the gist of what you're selling is a good idea for your homepage.
Simple design that won't draw attention from the product. When it comes to designing the eCommerce store, the homepage should look simple and effective. By using neutral colors, you will put your products in the spotlight.
Using Neutral Colors for the Background Design is Trending
If you wonder what all the top-selling eCommerce stores have in common – it is probably their design.
Choosing the right colors on the product page is what's going to help you attract more viewers.
With so many competitive stores available online, the only way to make a difference is to rely on the product's authenticity. And to achieve that, using neutral colors seems like a great idea.
Neutral and pastel colors look sophisticated, which could give your product that luxury feel. Also, these colors will help other photos stand out, especially the ones describing your product.
Some of the neutral or pastel colors you could use are cold grey, soft blue, light yellow, and even white.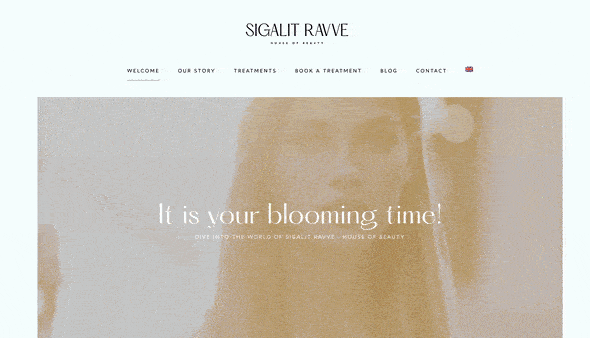 Mobile Apps are the Future of eCommerce
It's not surprising that more people decide to shop via their mobile phones. With a lifestyle that is fast and full of new information, mobile shopping has become one of the easiest ways to find and buy new products.
As one of the top-trending eCommerce trends in 2022, mobile apps have become the biggest allies for online sales. This is why investing in this app could be one of the best business decisions.
We tend to use our phones to find products on the web. But there's more to that. During the last couple of years, the number of people browsing and shopping this way has increased significantly.
As a result, mobile apps have become the biggest assets in creating an online marketing strategy. Developing one for your online store will help you boost conversion rates and attract more buyers than ever before.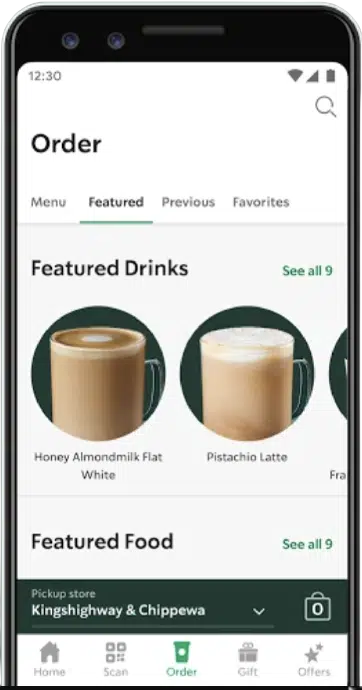 Present Your Product by Using 3D Modeling
3D modeling is not a new technique, especially in the world of web design. However, the use of 3D and AR (augmented reality) is one of the top eCommerce trends in 2022. 
Using 3D and AR to present a product seems appealing to your potential customers as they get better insights into the product's specifications. Besides, it's a fact: looking at a 3D object on the online store's page is a sight to the eyes!
Making a plan for using 3D modeling requires more than just a plan photo of the product. In most cases, online store owners hire a professional digital marketing company to help them create this look.
This technique also implies using specific media and interactive content, which takes some time to place on the website efficiently.
Using 3D and AR will help potential buyers visualize different aspects of the product. After all, the more details you can show to your customers – the better the chances of selling it.
How can You Enhance Your Customers' Buying Experience?
Applying some of our eCommerce trends to your online store has a simple purpose: to attract as many buyers to your product. In order to achieve this goal, it's always a good idea to enhance your customer's buying experience.
Adding new features or simplifying the ordering process are just some of the tricks you can use. If it takes only a few steps to buy the product, more people will decide to click and choose it.
For example, if you are selling a T-shirt, you can present different options for choosing the right one. Browsing through various patterns, sizes, and other categories will surely help you enhance the customer's buying experience.
It's important to keep up with the web design trends to stay ahead of your competitors and make your online store stand out.
Presenting your products in the best light is not an easy job, but a good plan and some help from marketing experts should do it.
Whether it's a new layout for your homepage or a new feature your buyers can use, it's always smart to upgrade your online store's appearance.
A few changes to your website's design could do wonders for your business.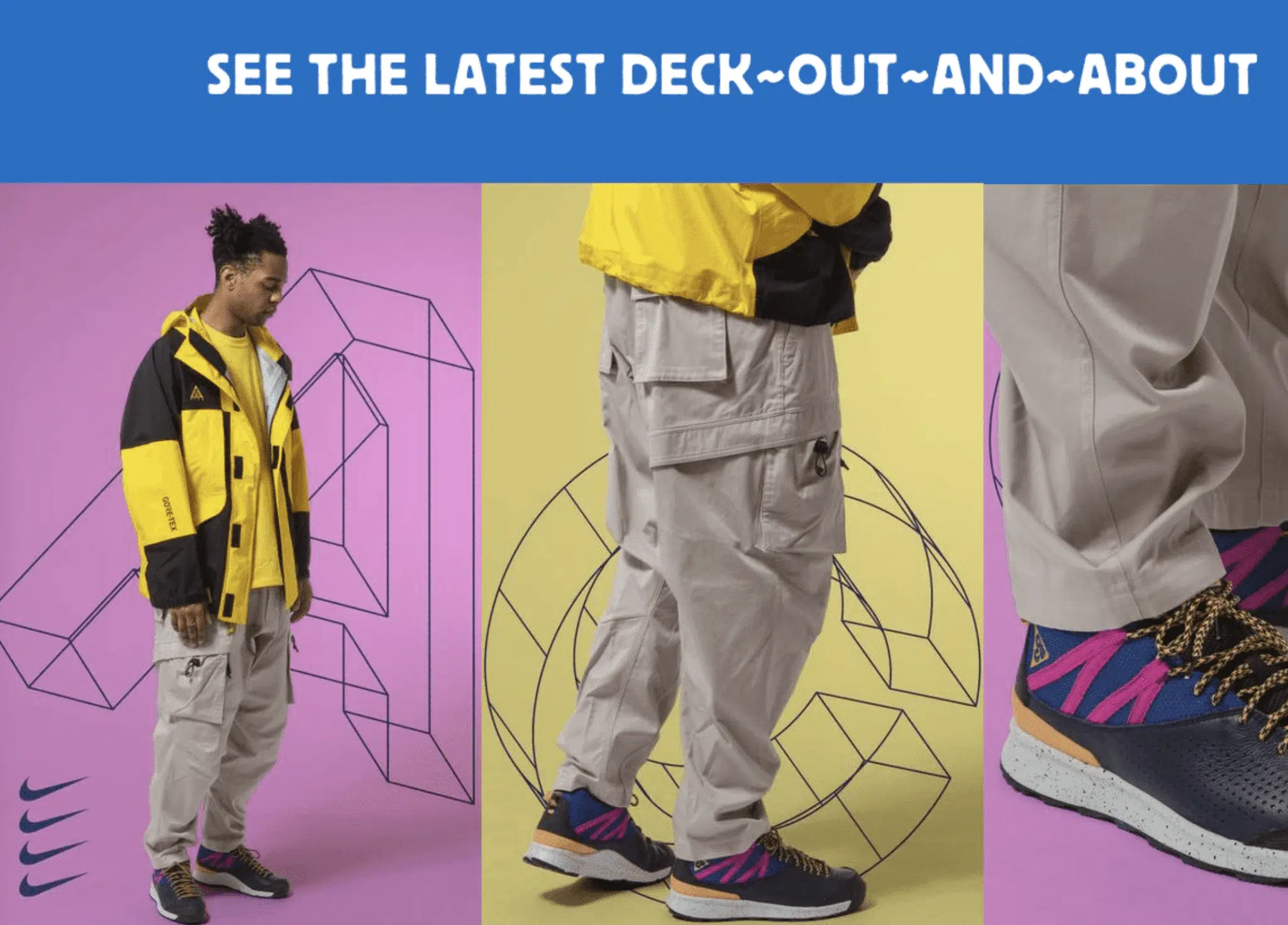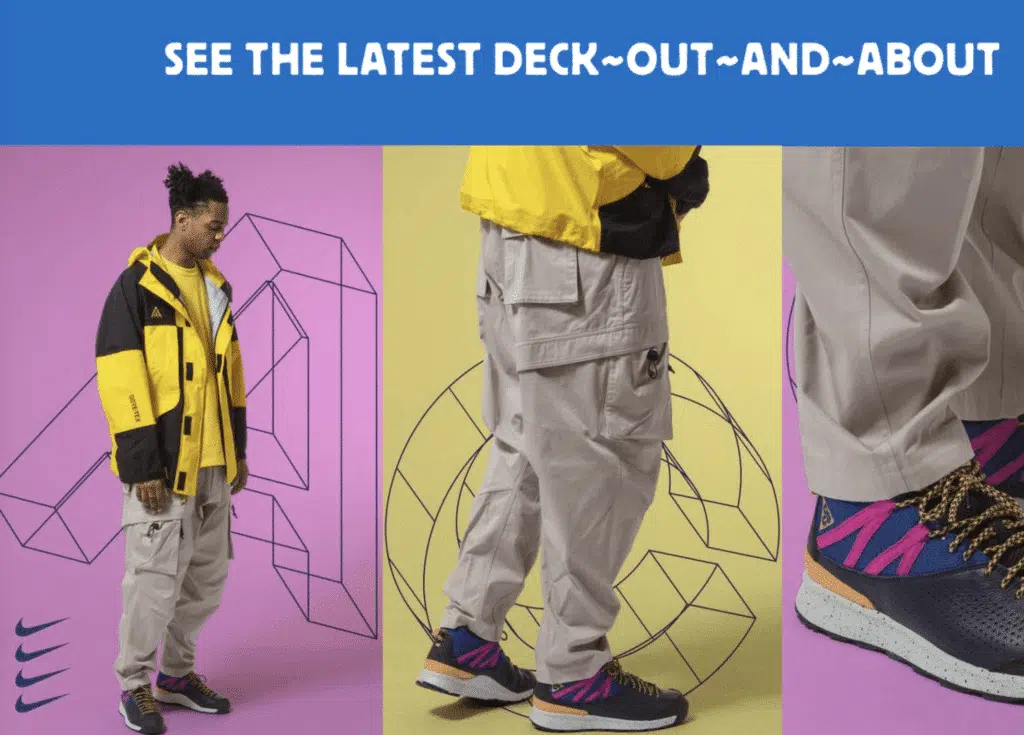 Let's Wrap it Up
Different eCommerce trends work in different ways for online stores. So, don't hesitate to start creating new ideas that will work the best for your business.
Even though there is no universal marketing plan for a successful sale, hopefully, these eCommerce trends will help you create your own strategy in 2022.
You can always ask our team of experienced designers and developers for assistance. Check out our portfolio, reach out for a FREE quote to see what can we do for your eCommerce business.
Do you need help with website design?
Based on behavior patterns and human psychology, we create a fantastic user experience – it's simple, intuitive, and effective. Together, we will shape your idea into a beautiful visual story on your website.