WordPress vs Wix? If you are reading this article it means the odds are that you have a strong idea of what WordPress and Wix are. Probably you have a need for a website builder as well. Whatever the case is, if you are trying to decide which one is better for your needs – you came to the right place.
We, at OSM, have years of experience crafting custom code websites and using website builders. That's why we won't be modest when we say that our advice comes from experience. From the subject line, it is clear enough that we gave our trust to WordPress. Yet, in this article, we've covered the main differences between the two platforms so the final choice is up to you.
Let's start.
Round #1: Pricing
One of the most important factors when choosing a platform is how much you need to pay for it. Of course, the total costs of developing and maintaining your site depends on many things. Some of the factors are your business' needs, website complexity, etc. Let's check the current pricing plans of our two site crafting giants:
Wix
Free plan overview: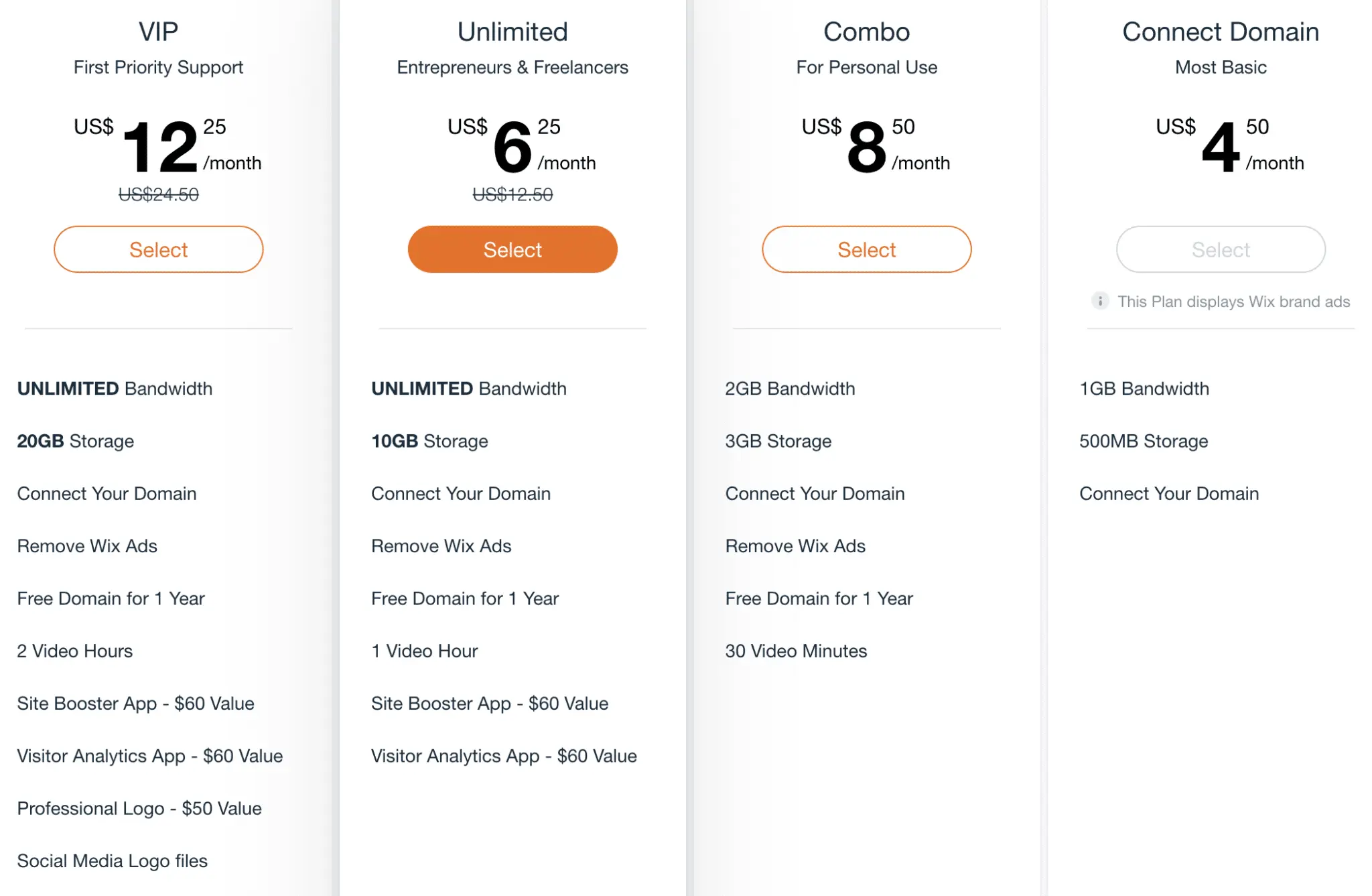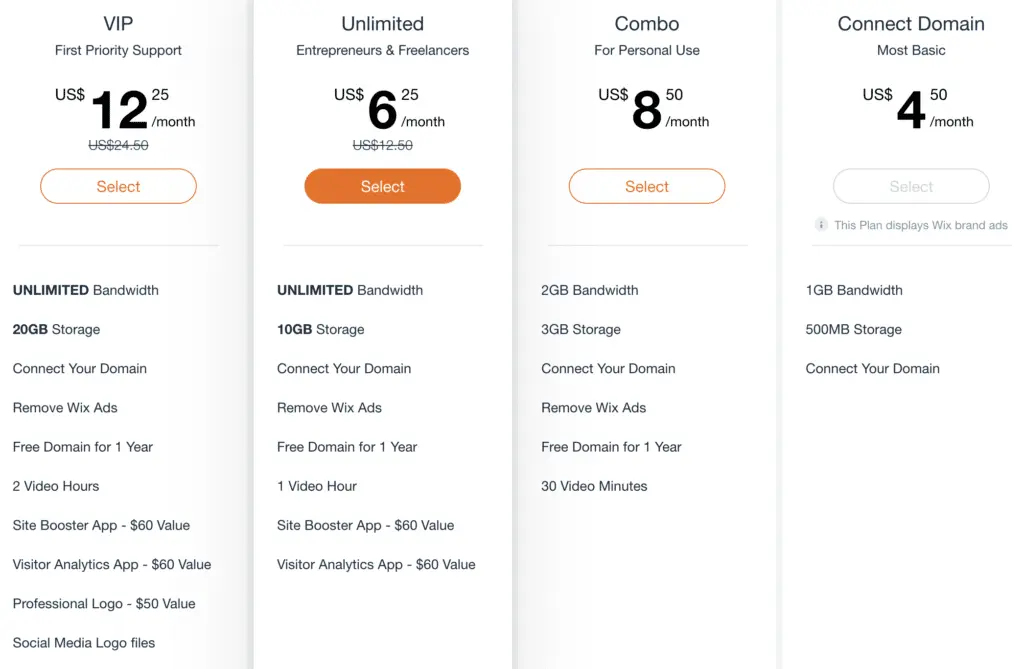 PROS:
CONS:
Wix branded advertisements on the top and bottom of your website
A custom domain name can't be used, so your website's URL will be: username.wix.com/sitename
Basic add-ons such as Google Analytics, Favicons, eCommerce are not included
Premium plans:
Depending on your needs, there is a suitable premium plan available. Keep in mind that even if you need a simple website for, let's say a portfolio, the cheapest plan still has those Wix ads. You really don't want them so, you should upgrade to a pricier plan.
WordPress
Since WordPress software is open-source, it means that "all plans are free". What's the catch?
Well, to install WordPress you need web hosting and a domain. And they cost. Of course, the price range depends on several factors. Typically, a domain (name) is around $14.99 per year and hosting something like $7.99 per month.
All in all, we can say that WordPress has more flexible plans since they depend on your choice of web hosting companies and the domain name.
Winner: WordPress
Round #2: Website building
Ease of use is one of the main benefits of both Wix and WordPress. You don't need to have coding skills or hire a developer to build a (simple) website. Let's see which one is easier to craft with.
Wix
Wix is well known for its drag&drop interface. By that, we mean that you can select an element and drag it to a desired place on the interface and drop. Simple as that.
Afterward, you can edit the elements, add content and media, etc. Really a beginner-friendly builder with a lot of options. To be more precise, Wix has a WYSIWYG interface (What you see is what you get).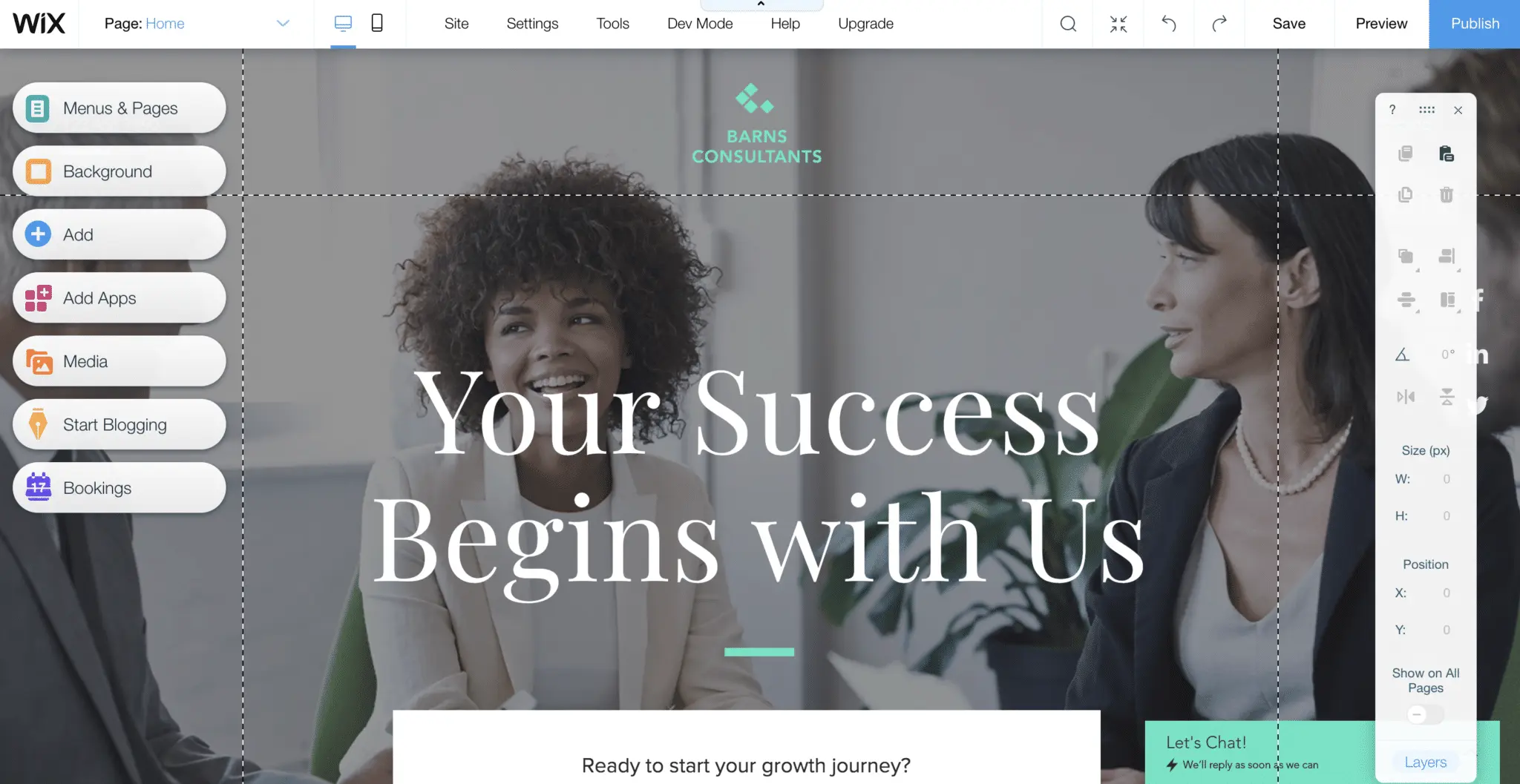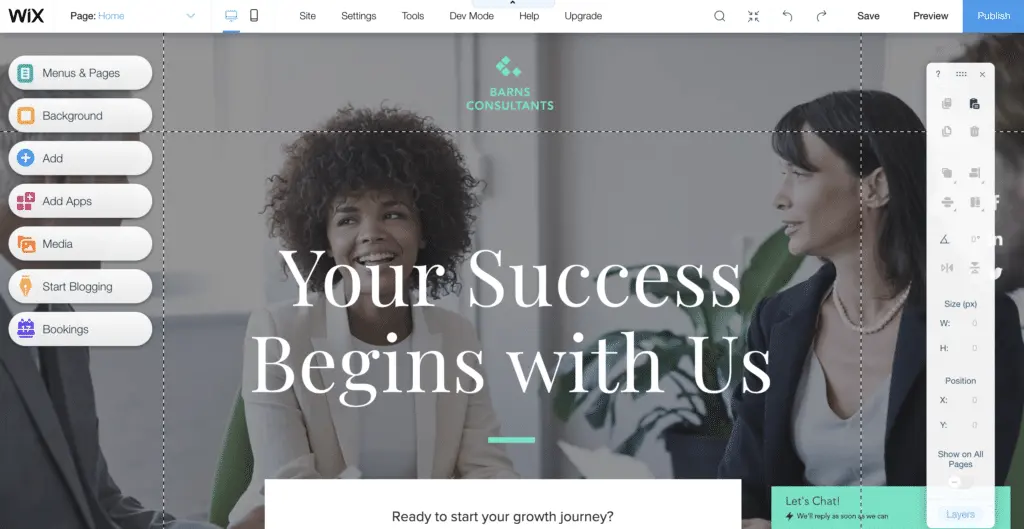 WordPress
When it comes to WordPress, its interface comes with a visual editor. There you can write your content and add media. Besides, there's a theme customizer that allows you to edit your theme's elements in a WYSIWYG interface. In order to get full control of your site's appearance, you'll need to do some learning. Luckily, there are a bunch of video tutorials and how-tos.
On the whole, building a website with a drag&drop builder is much easier. The fact is that WordPress doesn't come with a built-in page builder. But, there are drag&drop are plugins available such as Divi, Elementor, BeaverBuilder.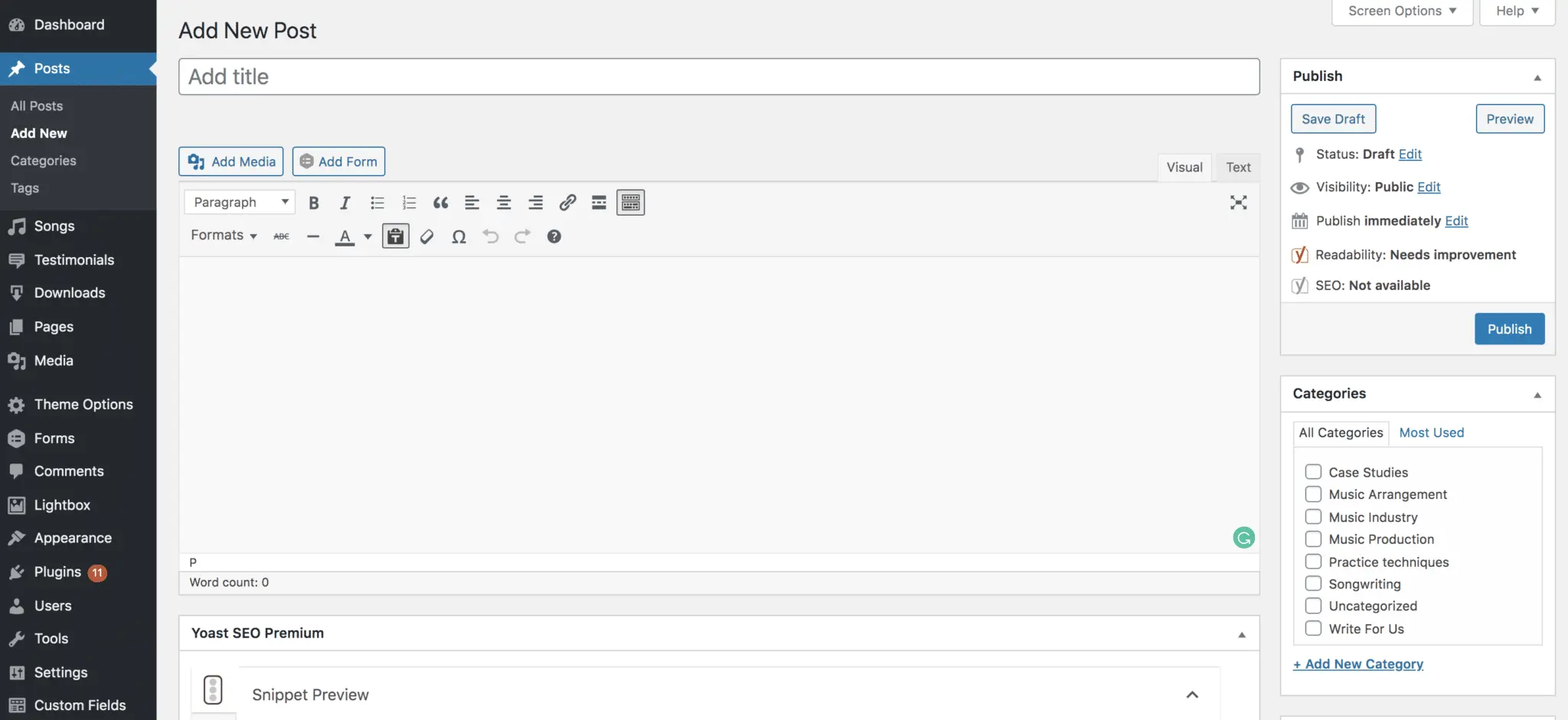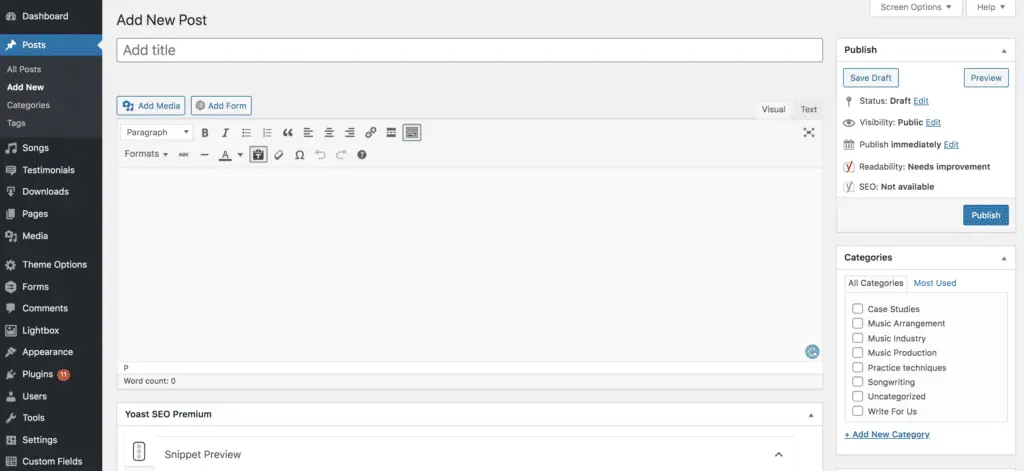 Winner: Wix
Do you need help with website design?
Based on behavior patterns and human psychology, we create a fantastic user experience – it's simple, intuitive, and effective. Together, we will shape your idea into a beautiful visual story on your website.
Round #3: Pre-made layouts
Every website, no matter the niche, needs an appealing design and a user-friendly interface. Wix's solution is to offer pre-made templates, WordPress has a variety of themes to choose from. Let's see who did a better job.
Wix
Wix did a good job when it comes to templates. It offers more than 500 pre-made, user-friend, responsive, themes to choose from. They are divided into categories so you can easily find a suitable one for your business needs.
All templates are written in HTML5 and by using the built-in tools you can edit and customize your theme according to your needs (or style). However, once you choose a template, that's it – you can't change it.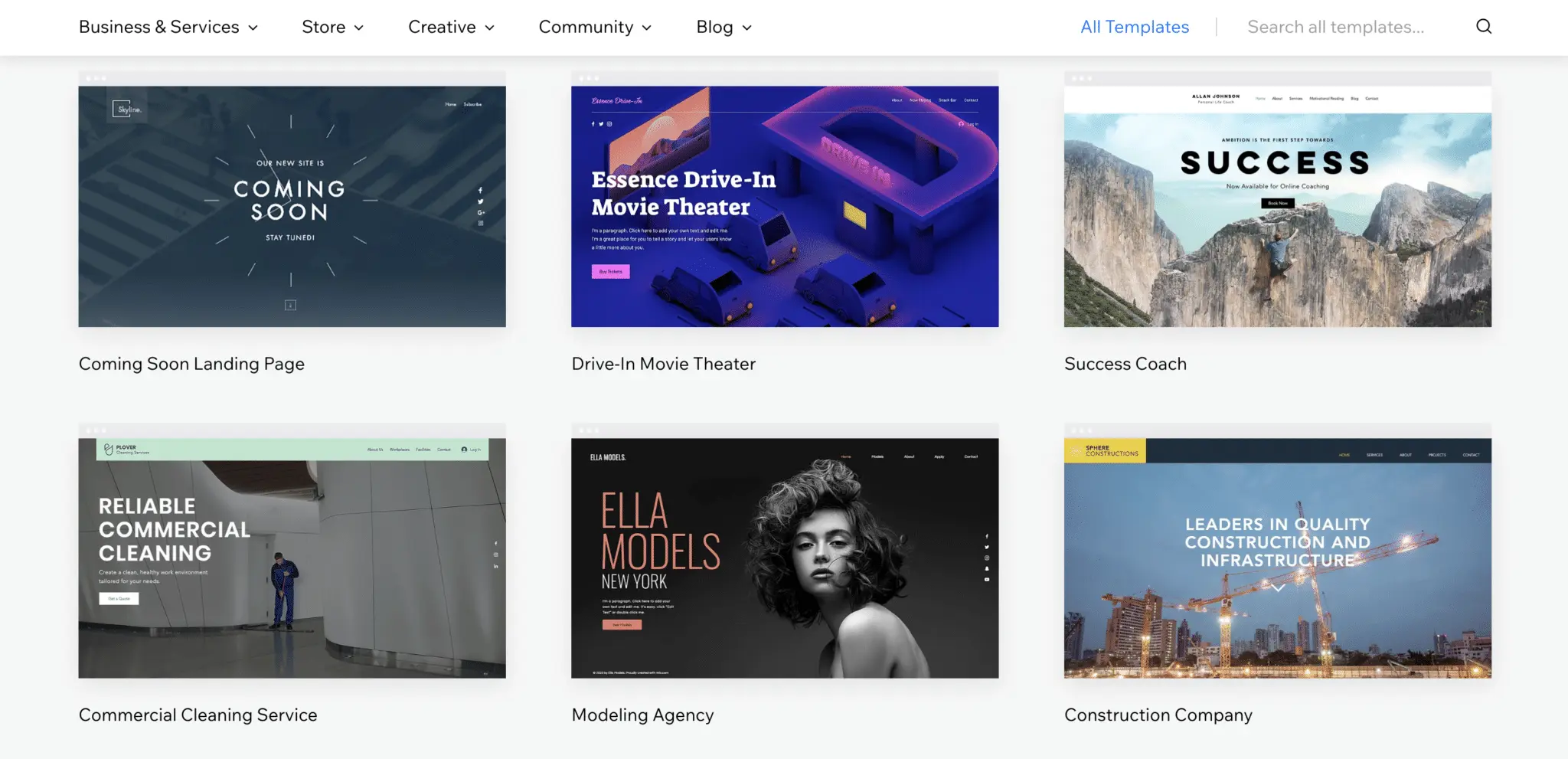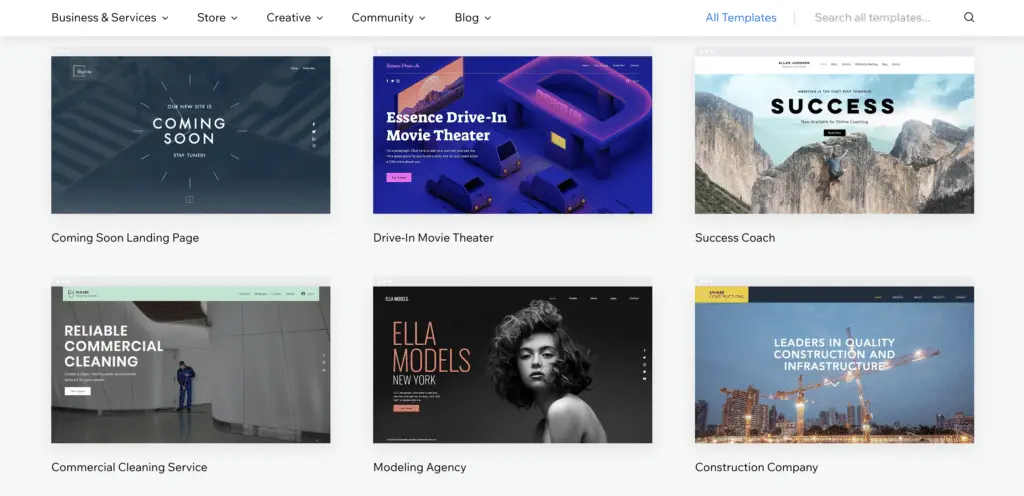 WordPress
You think that 500+ templates is a wide choice? What if we told you that there are literally thousands of free and paid themes (aka templates) available for WordPress? The platform itself offers a huge number of themes and there are many third-party providers as well.
When it comes to free themes, they are surely the most attractive ones. Even though the support for these themes is a bit limited, they go through a strict review process so you don't have to worry. However, choosing a paid theme will give you more options, more features, and full support.
No matter if you opt for a free or paid theme, the odds are that you'll find several suitable for your business: yes, the choice is that good!
As for customization, most themes have a bunch of customization options. However, there are plugins that can help you to make further edits, if needed. Or, you can always hire a developer to create a fully custom theme.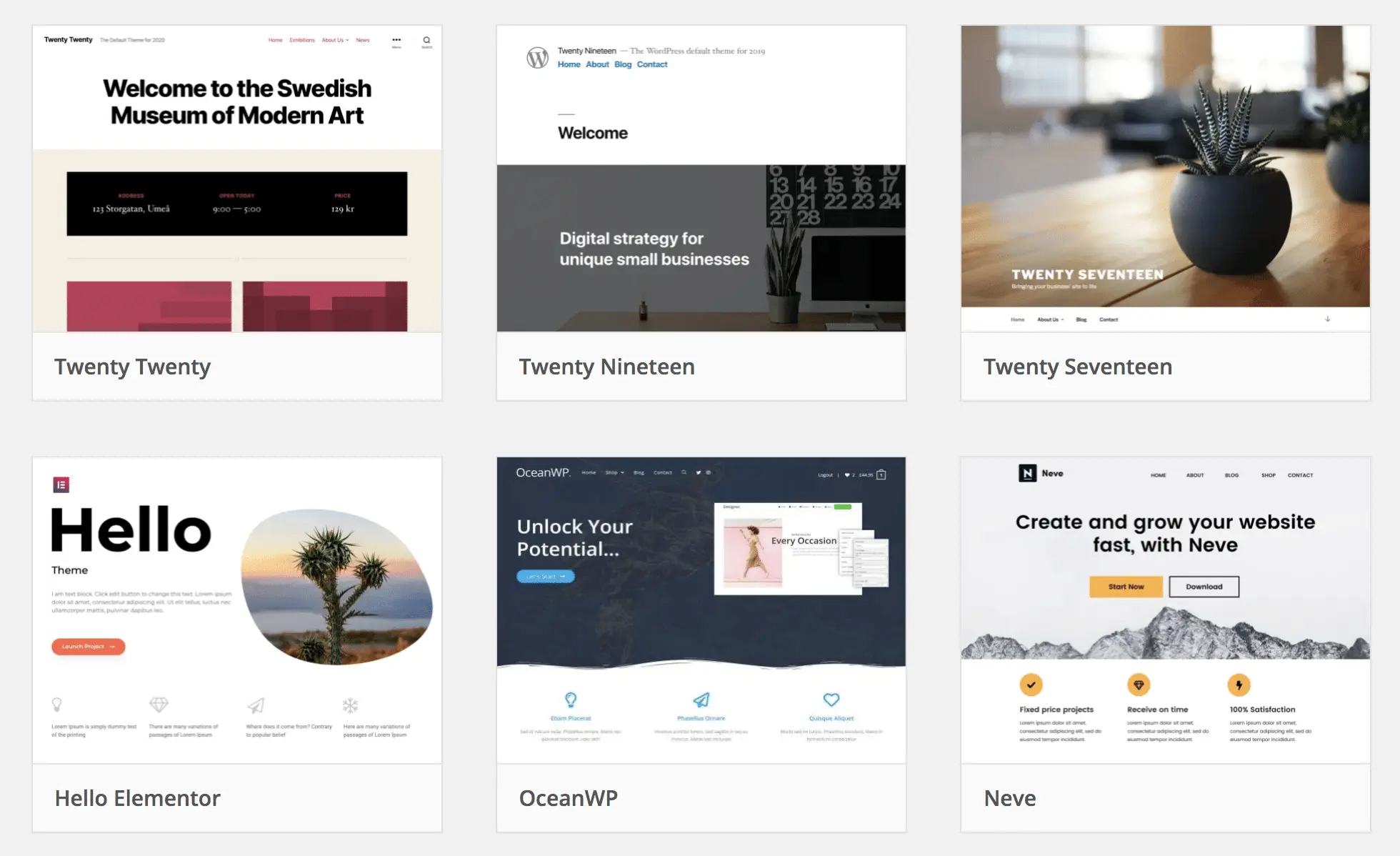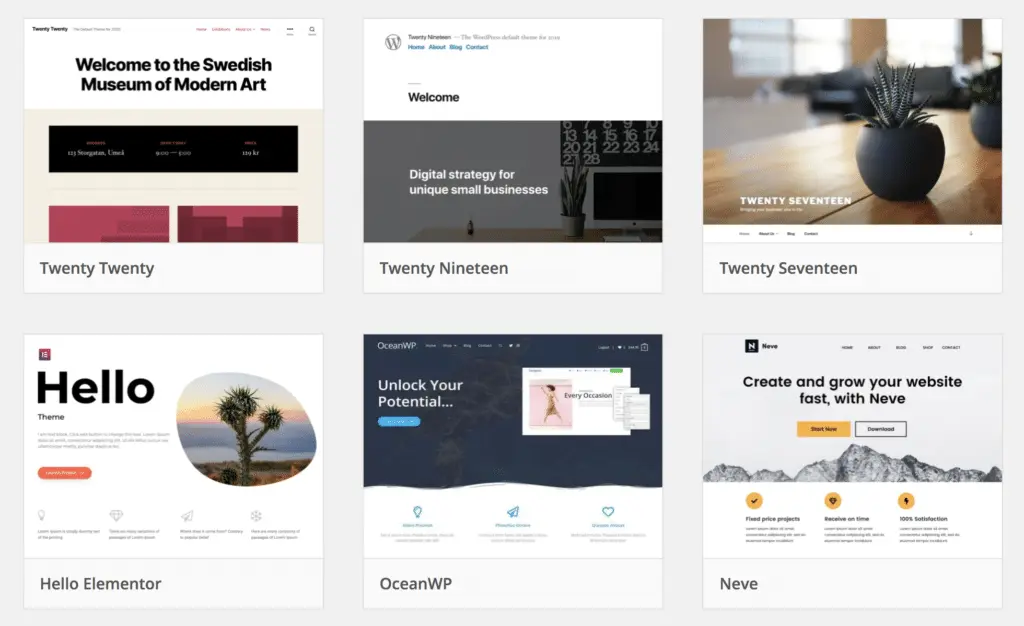 Winner: WordPress
Round #4: Extra features
Third-party extensions used to add more features to your chosen building platform are called apps (Wix) or plugins (WordPress). Which platform will provide you with better features? – Let's have a look.
Wix
Wix has plenty of apps to offer, to be more precise – at the moment there are over 200 available for download. If you want to add a contact form, comments section, social media buttons, or a gallery, just install a suitable app. At first glance, it might seem that Wix has a limited collection of apps, but they cover the basic requests (and much more).
Plenty of apps are free, yet if you want some premium features – there are some that require monthly payments.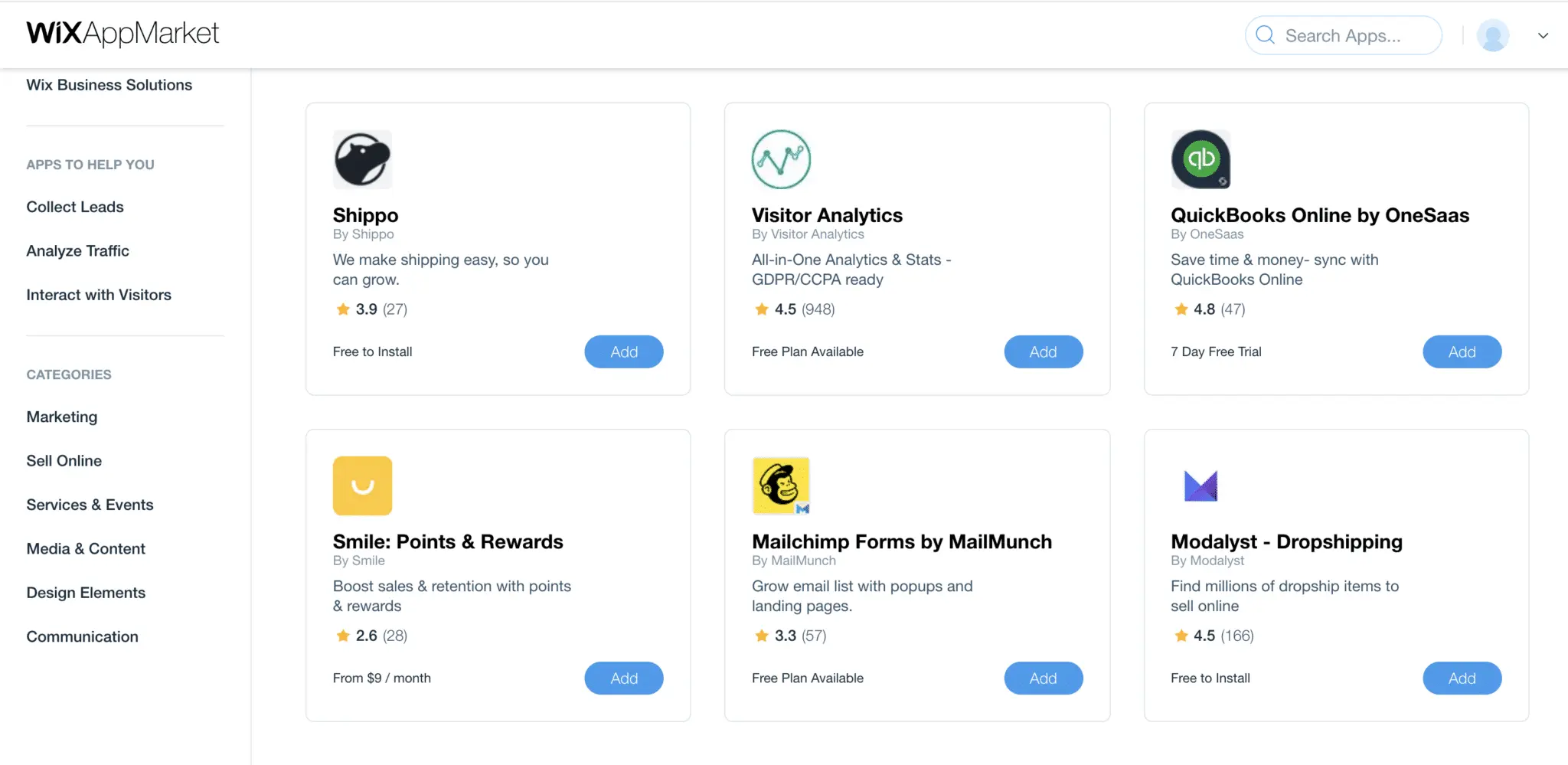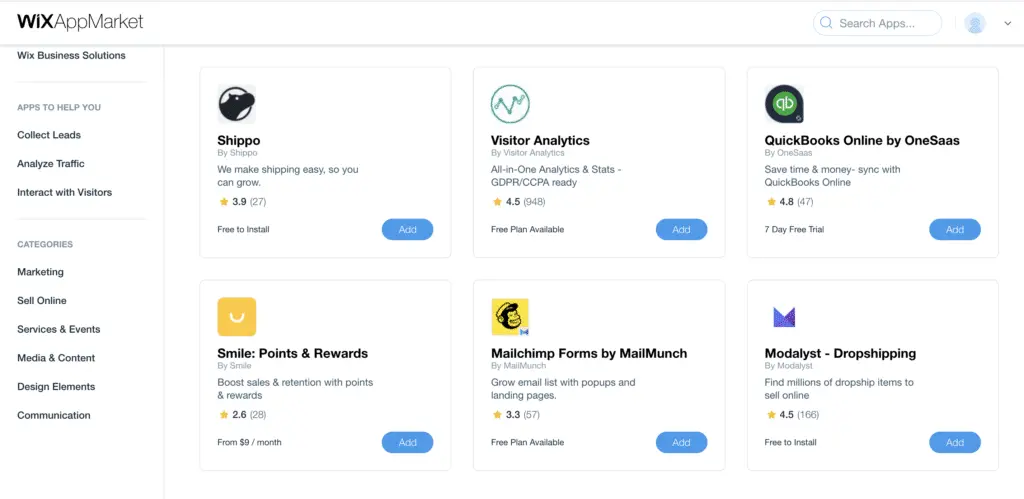 WordPress
If we told that there are over 55,000 free plugins available for WordPress, would you believe us if we say that there's probably a plugin for every feature you can imagine? What about if we add that there's an even greater choice of third-party paid plugins?
It goes without saying that with this wide choice of features your website can do almost anything! Can it prepare breakfast? Hm, perhaps there's a plugin as well ☺.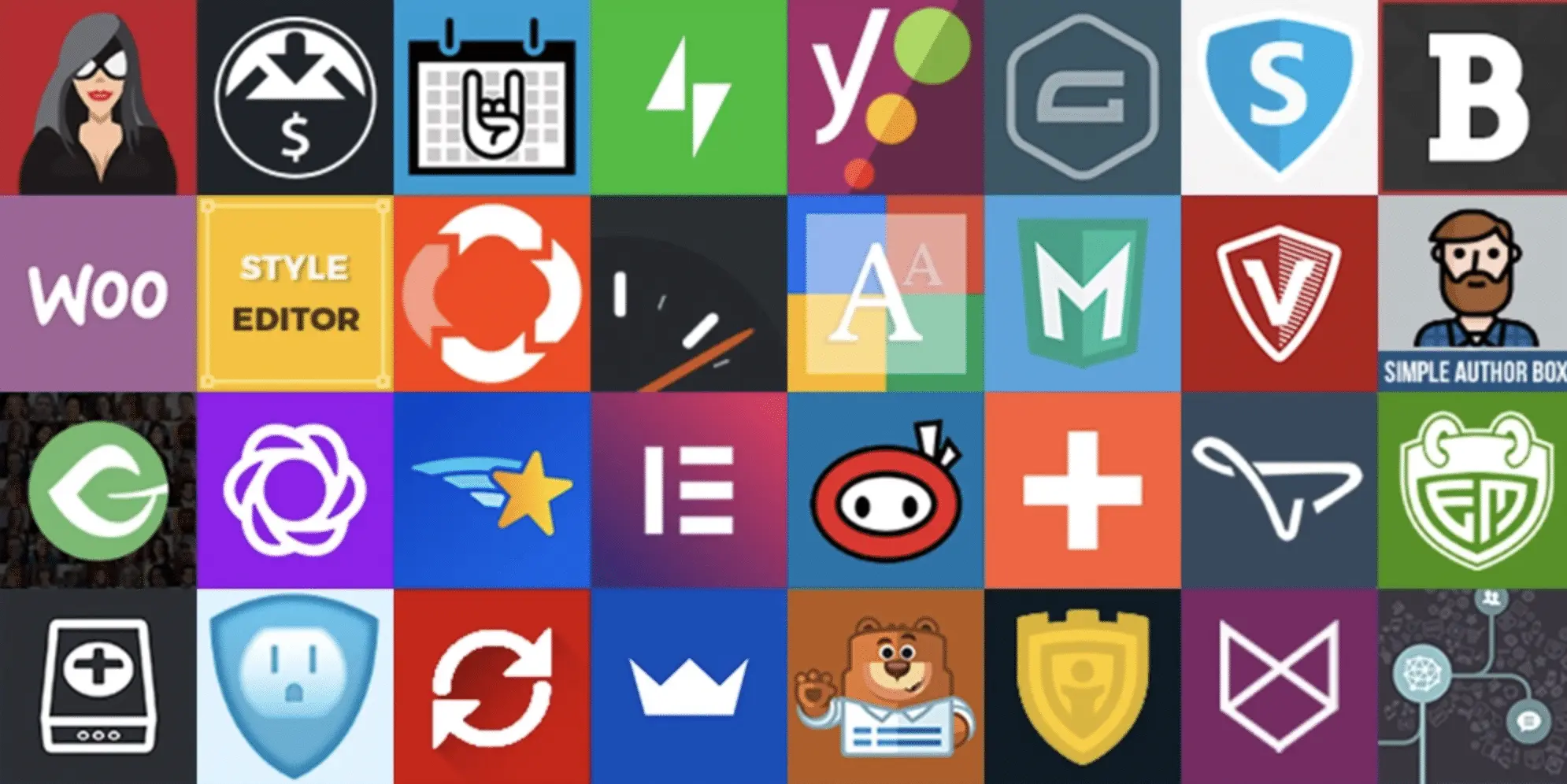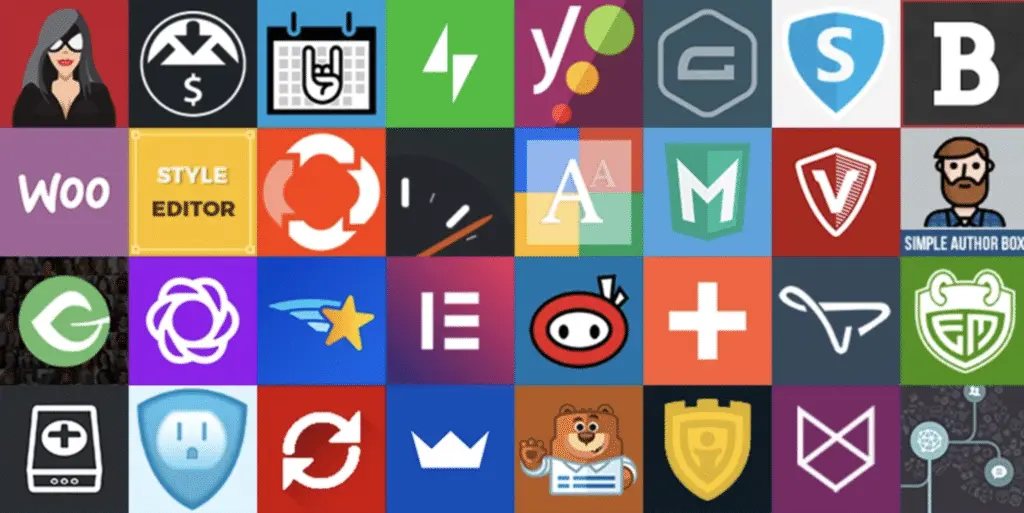 Winner: WordPress
And the winner is…
Hopefully, we've justified our statement that WordPress is a better choice for building websites. Wix surely makes crafting easier, but if you look at the bigger picture you can accomplish more going for WordPress.
As mentioned, we have a proven record of building WordPress websites, so if you need a hand with yours – we're here for you. Just send us an email and we'll get back to you with a free quote.
Do you need help with website development?
Whether you want to upgrade an existing site or create a new one from scratch, we will make sure that each line of code is in place.