It's hard to stay on top of all website development trends. If you are living in 2022, you must have understood by now that people have become tech-savvy and need digital solutions to all their needs. Thus, running a business in this era requires a full-fledged website to serve the audience. After all, more than 2.14 billion global population is expected to buy goods and services online.
Having discovered the need for websites that work flawlessly, it is time to develop or upscale your existing website according to the website development trends. This will help you in building a viable and successful solution for your business's growth.
Here are some of the most prominent web development trends of 2022 that most businesses and website development services have already adopted, and now it's your time to do so. So without further ado, let's dig in!
Artificial Intelligence: The Game Changer
As the current online industry develops, we may observe hundreds of AI chatbots, virtual assistants (Alexa, Siri, Cortana), and speech bots. These technologies enable companies to participate in and improve business's connections even when a representative is not available
Chatbots will assist your clients and improve the digital consumer experience while developing a marketplace platform that is easy to use and is always ready to facilitate. For example, knowing that around 65% of consumers feel comfortable shopping online without any human agents. Also, more than 74% prefer using chatbots to get their queries answered. However, more than 69% of people prefer chatbots because of their prompt results and instant solutions regarding effects and efficiency.
Artificial Intelligence and chatbots can learn, collect data, and handle complex problems. As a result, this topic is known as one of the most significant technologies that will play its part in the future of web development. As a result, by 2021, the community's need for AI-infused communication will be increasingly ubiquitous. Thus, if you are looking forward to practical ways for improving your website, including chatbots.
AI chatbots use textual or voice commands to enable people to do tasks quickly. Nowadays, it is critical to evaluate the most recent website building technological developments. Furthermore, with the proliferation of AI chatbots, businesses need to enable constant client involvement.
Voice Search
It used to be that information was all about the words. However, by 2022, an increasing number of tech-savvy internet users will favor audio communication more than text communication. As a result, audio and voice interpretation are now seen as quickly expanding technologies in web development.
By 2022, voice assistants will be in use in 55% of all households worldwide. However, it is not limited to virtual home assistants like Google Home, Alexa, or Siri.
The relevance of voice optimization for websites has been highlighted in recent web development technology advancements. Most businesses want to hop on the trend and will determine the Web's future. As a result, they augment their digital gods with voice search proficiencies.
Voice search optimization comes with many advantages, like saving your time and allowing the users to order more without getting into the lists.
You might be wondering how you can optimize your website for voice search. We've highlighted a few steps you may take to keep up with this current trend below.
Use natural language to provide direct responses to particular inquiries.
Use schema markup and rich snippets to improve search engine indexing.
Improve your website's content by removing duplicate pages and updating critical information.
Control your website's domain authority (DA) and other conventional search rankings.
Use the Web Voice API to make it easier to integrate speech recognition into your website.
Voice search and voice navigation are one of the most exciting new technological developments that one should never overlook. It has already transformed the Internet, and web developments experts expect that it will have an even more significant influence on the web development society in the coming years.
Do you need help with website development?
Whether you want to upgrade an existing site or create a new one from scratch, we will make sure that each line of code is in place.
Cloud Architecture & Server-less Website
Today, more than 98% of organizations use at least one public or private cloud for data saving and retention. So it simply goes to show that cloud architecture is one of the most important future developments in web development. Here is why:
Back in the old day, when a tiny population was managed on paper, it was easier to handle things. However, with the constant population growth, businesses are running out of papers every now and then. Especially when it comes to keeping a check and balance between everything, these businesses are strangled with an enormous amount of data. Thus, digital keeping and storage, which is also known as cloud storage, have become essential to deal with the growing needs in the digital era.
Moreover, one of the most intriguing contemporary online technologies, serverless computing, can offer a slew of advantages. The following are the primary benefits of this approach:
Scalability
Shorter time-to-market and sell
Cost-effectiveness
Delegated maintenance in no time.
Serverless development entails programmers creating and running web applications without having to bother about servers. In fact, these programs continue to function on servers, but cloud providers back them. This means they not only store your data in clouds but have their entire systems running in the cloud as well. This is why it doesn't bother less storage space in your device or servers that can't carry excess weight.
The provider executes the business logic of server-less software systems in this manner and server administration. Many big names like Google and Microsoft are significant examples of serverless computing service providers.
Incorporating Motion UI In Website Design
Motion UI is a trend commonly seen in the design of products displayed on websites. How you display your products on your website speaks about your brand. The reason to work on it is that 84% of customers precisely consider the web design as necessary as the services or products it offers.
Web design is never about boasting flashy graphics and vibrant designs but how it appeals to the audience. A good web design is all about designing user-friendly interfaces that are intuitive and responsive and adds value to the customer experience.
On the other hand, the creation of Motion UI is built after a considerable amount of study. When used right, it may significantly increase your page's conversion rate.
When you have even less than 15 seconds to capture the attention of your website visitors, Motion UI is one of the most recent innovations that excels at this task.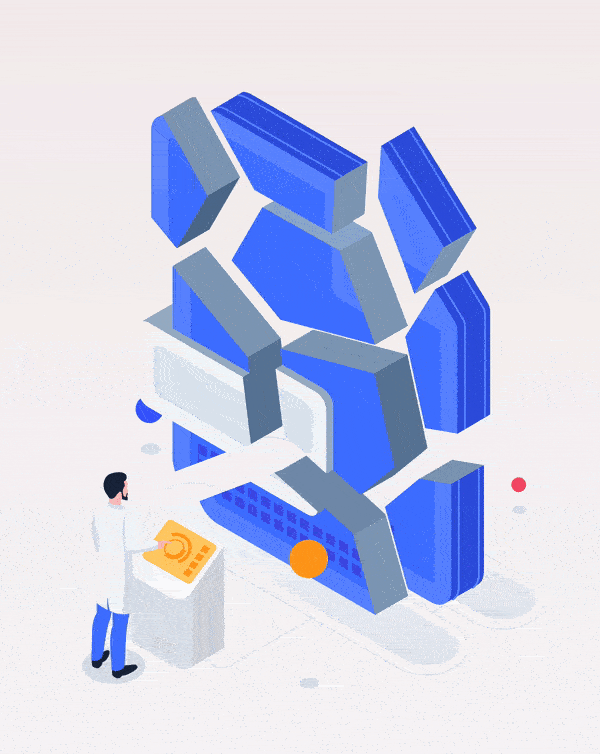 Motion UI is a sophisticated front-end framework that allows you to create customizable yet animated components of UI. You may use it to develop backdrop animations, animated charts, modular scrolling, and so forth. All of these, and many more components, can let you convey your individual style while also keeping your user amused. Motion UI proves to be even more helpful in the design of progressive web apps.
Furthermore, Motion UI aids in the ranking of your web app in search results. As a result, Motion UI is one of the significant new trends in web application development, simplifying and speeding up the UI design process.
Making Your Website Mobile-Friendly
Today, there are more than 5.22 billion mobile users, which will affect the way your business operates in 2021. Thus, adopting a mobile-first approach will help you cater to these customers who are far away
As a result, the future of the Web is heavily reliant on mobile-friendliness. It enables firms to reach a more considerable number of mobile consumers and increase conversions. Moreover, it also allows them to put various strategies at play for better results and business growth.
What does the current web technology trend imply? Indeed, mobile-friendly website content appears good not just on desktop computers but also on mobile devices. The language is easily legible, the links and navigation are clickable, and the information is generally easy to consume.
Apart from the user experience boost, mobile-friendly websites rank higher in search results. Back in 2015, Google's development team released a mobile-first indexing feature. This way, Google started the era of mobile-friendly websites to engage more users worldwide. However, in 2021 the June update has made it necessary for the businesses to include mobile-friendliness in their strategy. As mobile-friendliness is one of the 200 ranking factors defined by Google itself.
Let's do a quick recap.
Top website development trends for 2022:
Artificial Inteligence
Voice Search
Cloud Architecture & Server-less Website
Incorporating Motion UI In Website Design
Making Your Website Mobile-Friendly
The Take-Away
The current world requires businesses to be connected with the audience at all times. This means 24/7 availability, responsiveness, and 1000% more engagement. However, all of this is impossible without a technologically loaded website with all the modern tools. Thus, this guide will help you understand the new trends and why you need to implement them as soon as possible.
If you need professional help, we are here for you. Just reach out, let's talk about your project, and we assure you that you'll find out why are we so OSM!