You don't always need a large budget to have a noticeable marketing campaign. In the mass media era, when the attention span is getting shorter, your creativity is what can make it or break it.
In the past, posters, brochures, or billboards were the main marketing channels to distribute a campaign. However, nowadays, in the digital marketing age, we witness an increase in super-creative, remarkable brand campaigns to get inspired from. 
A good campaign is a fusion of both great visual and written content. That's why we compiled a list of the 10 most creative brand campaign solutions in the past few years.
*The examples are listed in no particular order, but we wanted to praise the first several campaigns on the list because of the message they communicate.
1. Amnesty International's Pain-Tings Campaign
The Pain-Tings campaign is a great example of creative design and campaign distribution.
The idea was to raise awareness about domestic violence and violence towards women in general by using famous artwork. The team from Miami Ad School re-created some of the most praised works of art and added bruises and wounds on women's faces and bodies.
Unlike other similar campaigns that were mostly shared on social media, this one was aimed at famous, international museums. To be more precise, on International Women's Day, the original paintings at the Louvre, MOMA, Museo del Prado, and others, were replaced with these copies.
The idea was to add the disturbing, shock factor to the campaign to make it memorable.
2. The End Ageism Campaign
The San Francisco Department for Disability and Aging Services created a street ad campaign aimed at the topic of ageism.
At first glance, it seems like something a teen could create with the help of an Instagram filter. However, if you look at the larger picture, you'll see that Most Likely To, the agency behind the project, did a great job. They highlighted and personified traits that never get old: passion, creativity, leadership, courage, and intelligence.
3. Switzerland Autism Forum's Facial Expressions Campaign
A campaign that stresses out a sensitive problem in an artistic, inventive way. The Switzerland Autism Forum's Facial Expressions consists of several illustrations (made by calligrapher-artists using traditional methods on Japanese paper) that represent characters resembling human faces.
The Japanese alphabet-like visual expressions represent loyalty, emptiness, empathy, sadness, and loyalty.
4. Bowery Farming's Feel Good Greens Campaign
The 'eat-healthy' campaign inspires everyone to eat and feel their best by emphasizing the rising uncertainty in the world.
The drawings and videos created by Colossus, an advertising agency, are an example of simple design, yet a very creative idea with a strong message.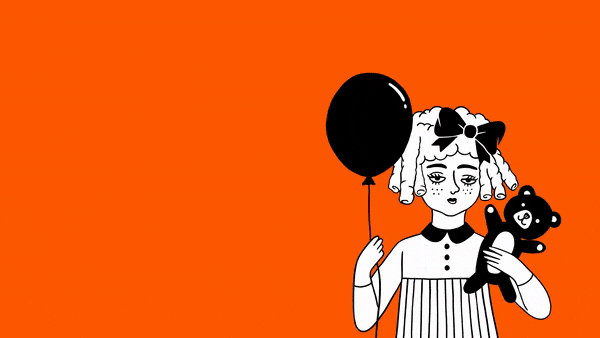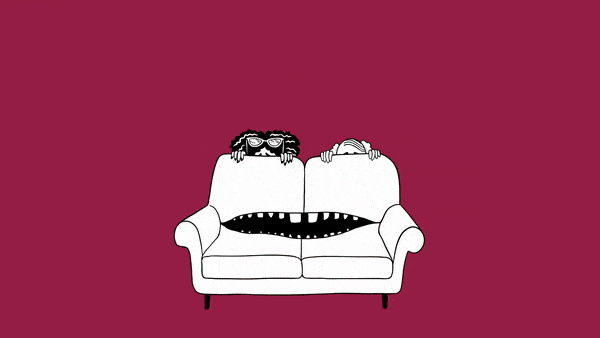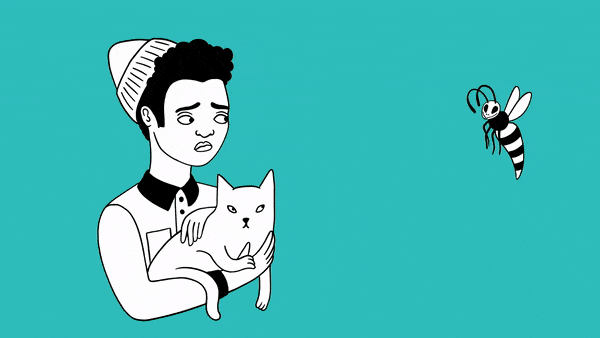 5. Lego's Six Brick Kit Campaign
Another creative solution that tries to highlight the problem of overconsumption that causes 80% of our carbon footprint.
The Miami Ad School created a campaign that promotes building and re-using products, instead of buying new ones. The whole idea was presented in both video and visual ads, promoted on social media and had very good feedback.

6. Dacia's #HalloweeninDacia Campaign
Halloween is that time of the year when brands get creative. Dacia, the automobile constructor, presented two re-designed models of the Sandero Stepway to celebrate Halloween: the Sandevil and Wolfero.
The two monstrous models were created by heaven's talented 3D artists to show that If those two models are just what you need for Halloween, the original Sandero Stepway remains just what you need for any other day, as explained by Dacia.
7. Ibotta's Make Money Move Campaign
A very simple and creative way to present a solution for getting your financial well-being in shape.
Ibotta, in collaboration with Minerva, reflected on the health problems caused by financial issues. This engaging campaign went viral online, but it was also noticed on many billboards since the visuals show a strong message even without any additional copy.
8. Le Chocolat des Français' Valentine's Day Campaign
Le chocolat des Français released a limited edition of ginger bars, known for its aphrodisiac effects. That's why Valentine's Day is a perfect time to promote it!
This artistic campaign portrays the routine that the couples fall into with a ginger bar as a solution to spice things up.
The campaign is created by TBWA\Paris whose illustrators combine optical illusions with everyday situations.
.
9. PKU's Protein Kills Us Campaign
PKU is a metabolic disease that doesn't have a cure (yet), but it is well known that the wrong amount of proteins can cause extreme brain damage.
The PKU Foundation created a campaign with a very strong message to raise funds for a biosensor protein calculator.
'We found the perfect explanation of the disease in its own name (PKU=Protein Kills Us)', explains the Foundation, and the VMLY&R is credited for this disruptive campaign.
.
10. Sesocio's Wrong Benefits Campaign
A campaign that doesn't highlight the benefits of the product, but focuses on the fact that other similar products offer irrelevant benefits.
HOY agency made a simple and creative campaign that was very noticed among the marketing professionals.
To wrap it up
We hope that we've inspired you to create a campaign for your business that will stick in people's minds forever!
Which campaign do you like the most?
Get a FREE quote to see how creative we can be when it comes to your brand, let's make something awesome together!