Our goal is to share our passion for chess and learning, to teach and inspire. From beginners to experts, there is something for everyone here, with much more to come. — Garry Kasparov
Garry Kasparov is a Russian chess grandmaster, former World Chess Champion (1985), writer, political activist, and commentator. His idea is to create a legacy, a place where chess enthusiasts can play chess games and get the needed education and practice. 
Kasparov explains: Chess gave me so much that I feel that it's my responsibility to give back, to promote the game and share the joy it brought me and still brings.
Kasparovchess is a very important project entrusted to us, full of challenges. Today, we are proud to show what our small, yet awesome (OSM) team managed to accomplish.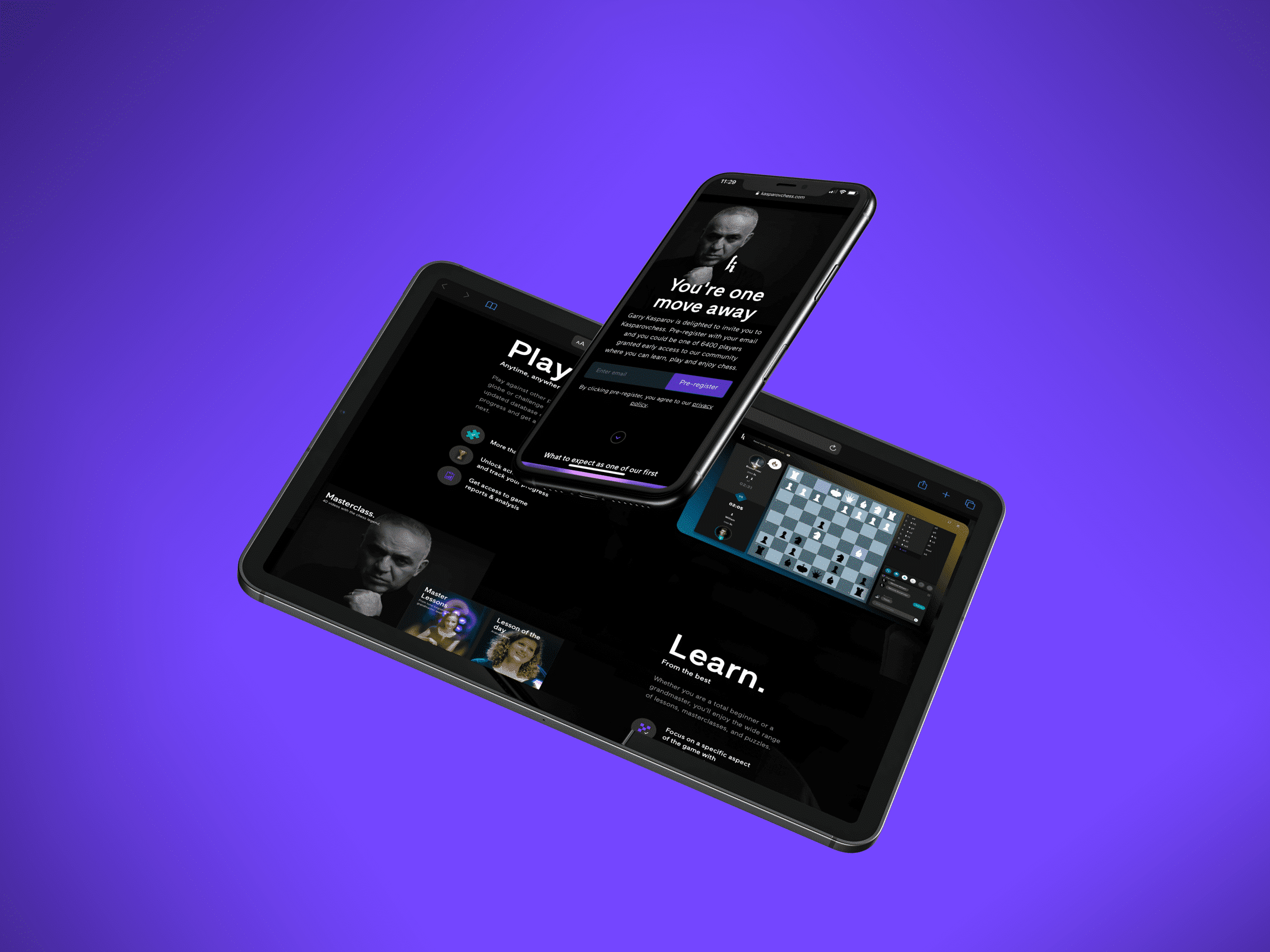 The Kasparovchess platform includes a great choice of both educational and entertaining content. The idea is not just to enjoy a good game of chess but also to practice, develop your skills, and elevate your chess game.
The goal of this project was to deliver a multi-platform solution that would smoothly support all the content and features. The user experience needed to be seamless to keep the users hooked and intuitively present all available content.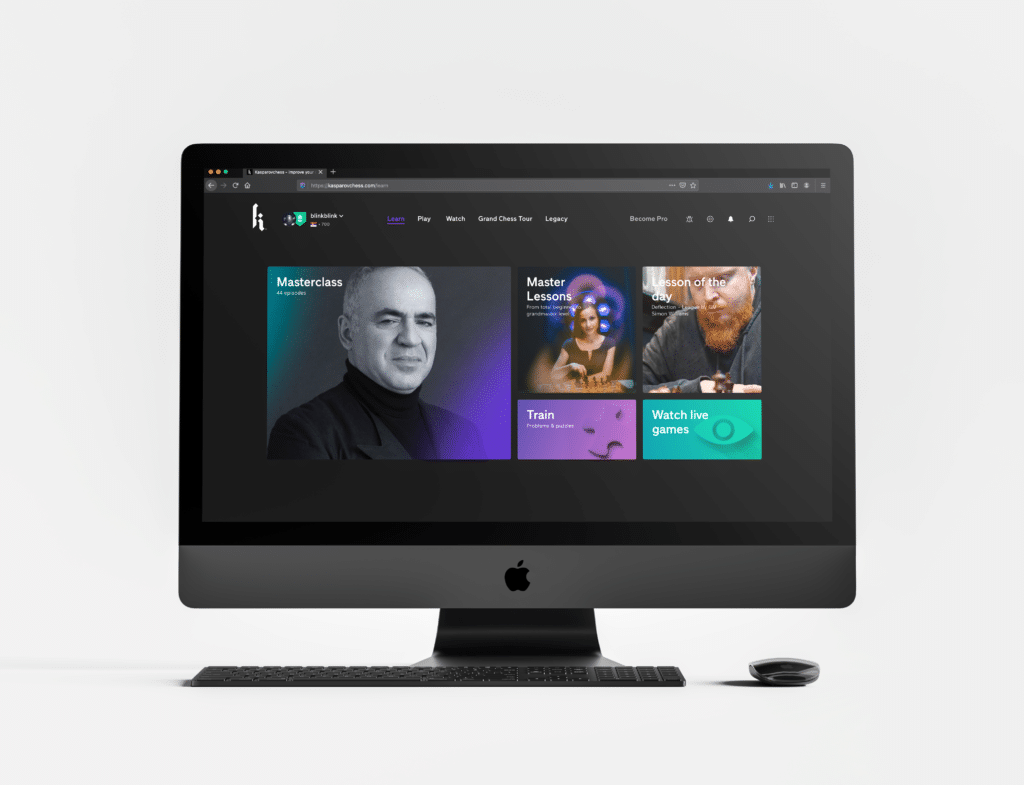 What makes Kasparovchess so unique?
Learn from the masters.
Kasparovchess is suitable for both beginners and grandmasters, as it includes a wide range of lessons from grandmasters, exercises, puzzles, and a masterclass from Garry Kasparov himself.
No limits.
Play a game of chess against a friend, players across the globe, or a computer — anytime, anywhere. But there's much more to it — you can track your progress and get curated exercise to improve your game.
Train, train, train.
The platform provides access to over 50,000 puzzles, perfect for training and developing various skills.
Front-row seat at the Grand Chess Tour.
Kasparovchess enables you to stream chess and enjoy tournaments or street games from all around the world.
Exclusive content.
The content team behind Kasparovchess has prepared over 1,000 videos, plenty of documentaries, podcasts, and interviews.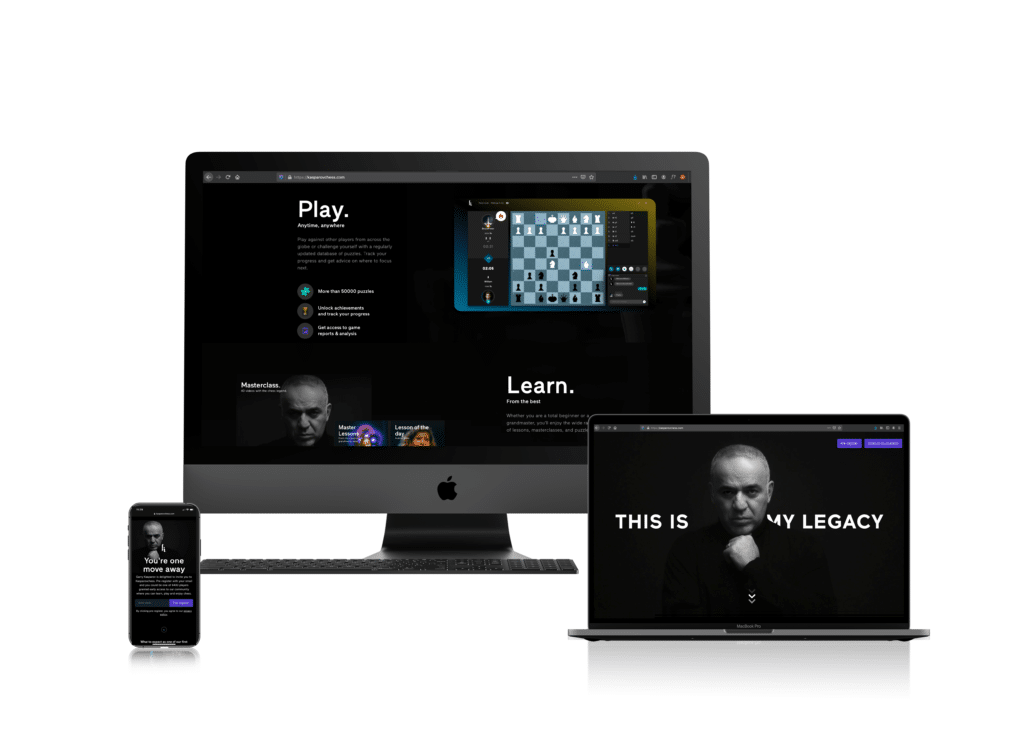 With such a great choice of content and features that the platform offers, it was pretty challenging to create complementary mobile apps. 
However, we think that our team nailed it! Try the Kasparovchess iOS and Android applications and learn & play anywhere, anytime.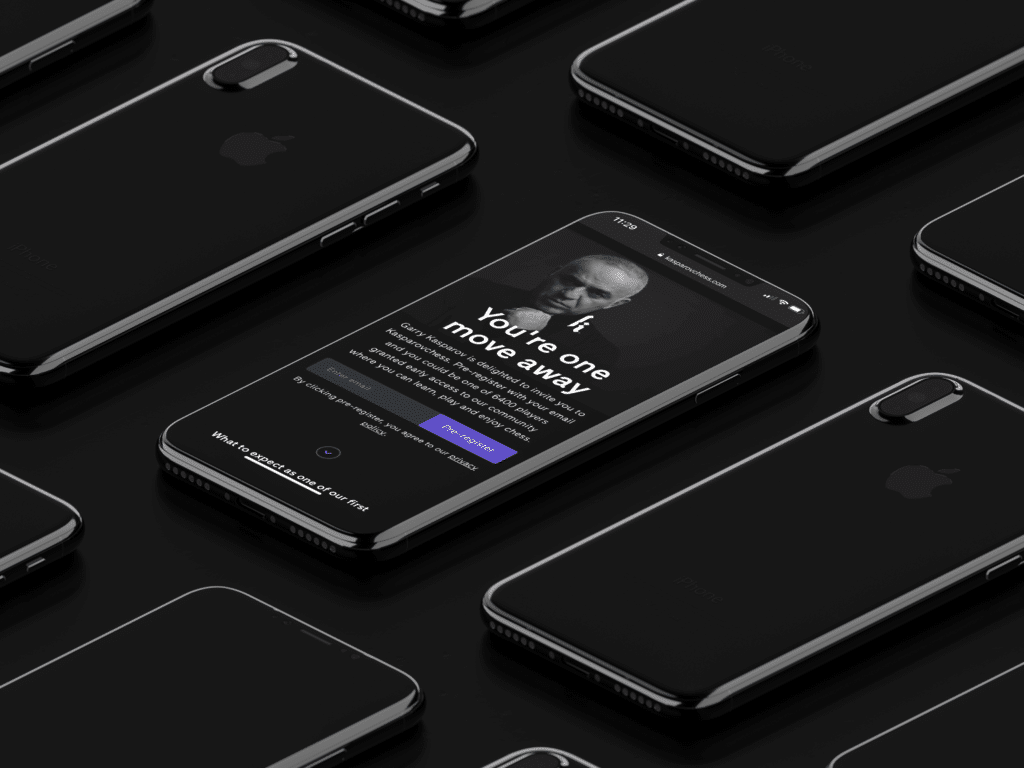 The platform has a very intuitive UX/UI that helps users navigate and quickly discover new content and features. A simple click on the CTA button takes users right to a documentary or a game. Furthermore, users are guided through the available options depending on their subscription.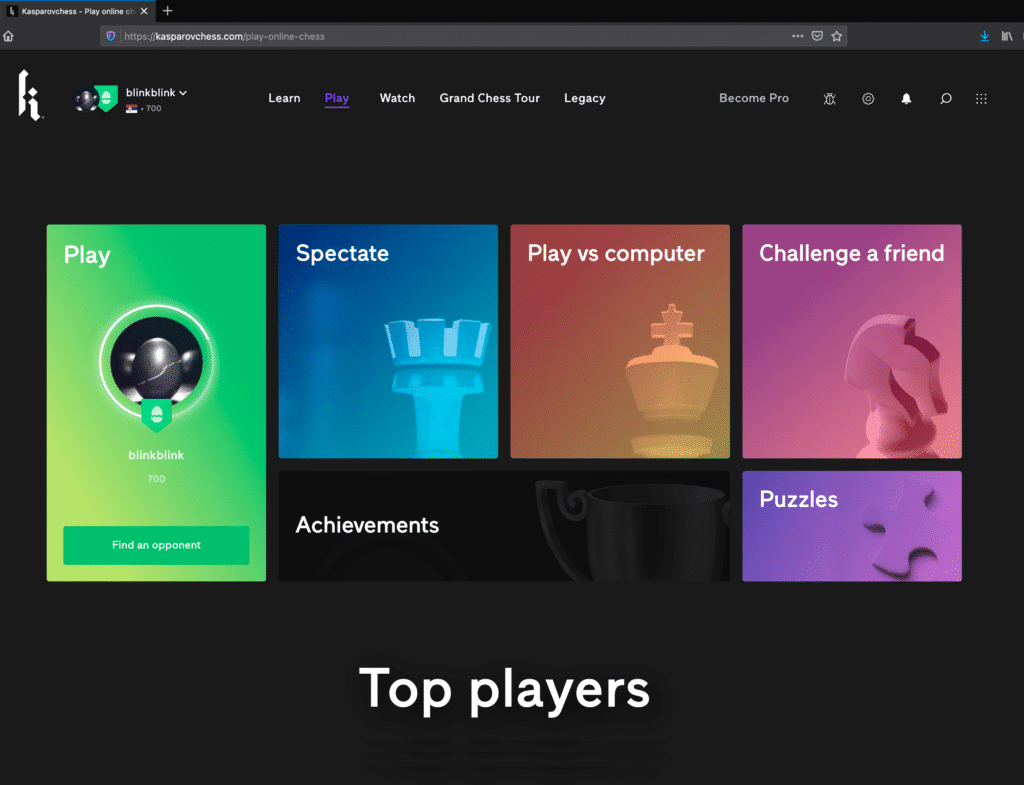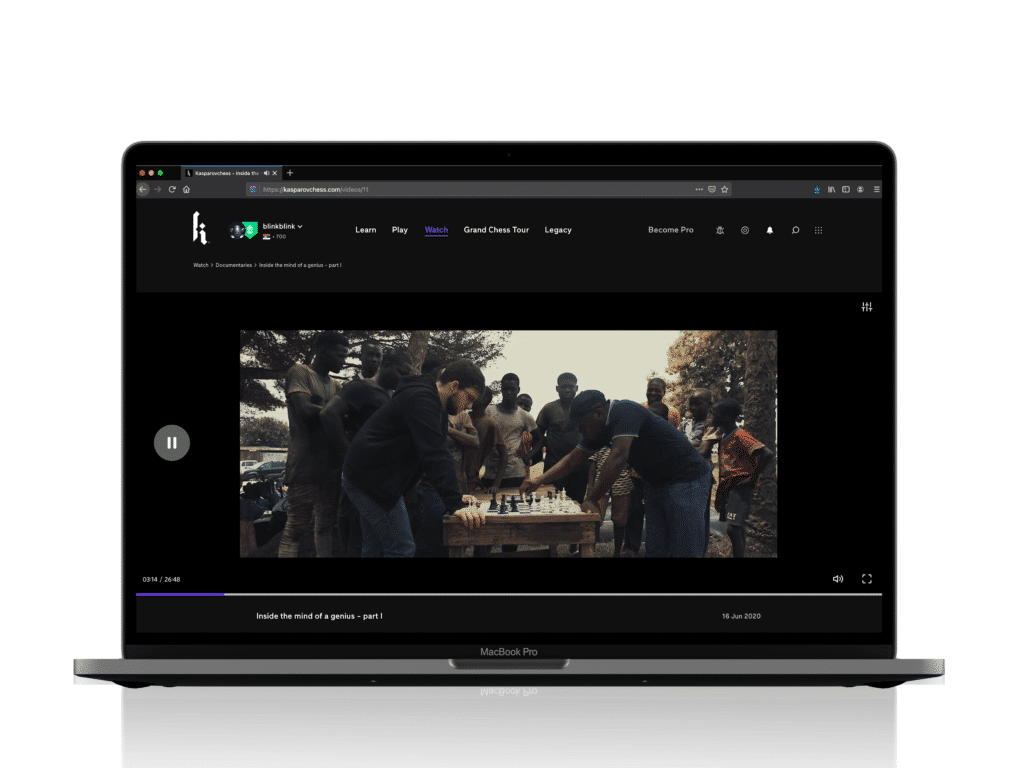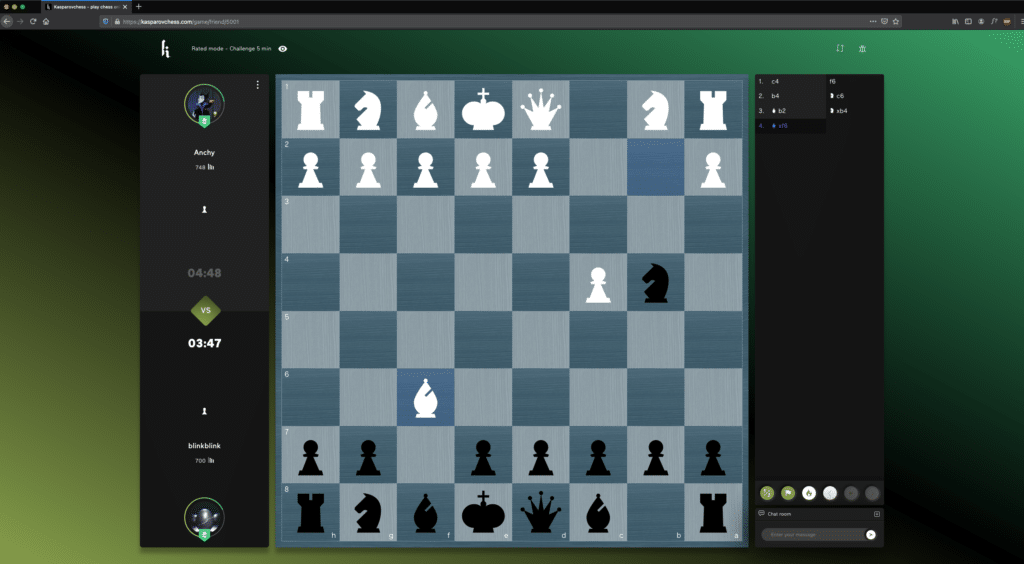 You're one click away from this amazing project we are so proud of , so make sure you explore Kasparovchess.